Frank A. De Lisi, Senior Advisor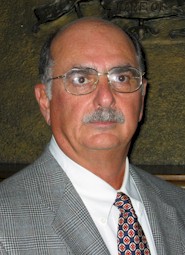 Mr. De Lisi has held management positions with regional banks, major money center institutions and the Office of the Comptroller of the Currency (OCC). His thirty-year experience in banking and the OCC covers the entire spectrum of the credit process – initiation, credit analysis, approval, due diligence, structuring, monitoring and collection.

A former Principal of Bank Experts who retired in early 2016, he completed expert engagements involving such issues as credit policies and practices, loan underwriting and due diligence, approval processes, management practices, risk and portfolio management, lender and accountant liability, and borrower frauds. Mr. De Lisi also has served as a consultant in negotiating and restructuring debt and equity agreements and advising banks on the adequacy of loan loss reserves.
Early In his career, he was with the OCC for fifteen years and served as a Senior National Bank Examiner. Later, he was with Chase Manhattan Bank for over thirteen years where he was a Senior Credit Officer. In 1992, he joined Citizens First National Bank, Glen Rock, NJ (now Bank of America) as Executive Vice President and Chief Credit Officer where he was part of a new senior management team that successfully turned around the bank following serious loan losses and other difficulties. After Citizens First was sold several years later, Mr. De Lisi joined the acquiring bank which later became Fleet Bank (now Bank of America). His assignments at Fleet included managing a billion dollar portfolio of troubled commercial and real estate loans.
Prior to joining Bank Experts in 2001, he served as a Managing Director of Zolfo Cooper, a leading turnaround management firm based in New York City.