J. Michael Feeks, Principal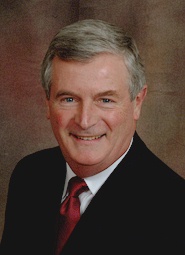 Specializing in Commercial Real Estate and Business Lending, Bank Operations, Regulation and Management
With over 35 years experience in bank management, Mr. Feeks has a strong record of accomplishment in managing banks and in planning, marketing and operations of various retail and commercial banking divisions.  As consultant, he has completed diverse assignments including development and implementation of turnaround plans, M&A advisory, loan workouts and portfolio sales. As a bank expert, he has been retained in numerous cases involving business and commercial real estate lending policies and practices, bank operations and management, consumer lending and various types of frauds.

Mr. Feeks spent the initial portion of his career with Manufacturers Hanover Trust Co. (now JPMorgan Chase).  Assignments included serving as Director of Corporate Planning where he reported to the bank's CEO, managing a group of 90 branches, overseeing business banking and lending centers, and serving as chief operations officer of the Retail Banking Division. Subsequently, he was appointed President and Director of Poughkeepsie Savings Bank, FSB, (now TD Bank) a publicly owned community bank with assets of $1.5 billion.

In more recent years, he was a key part of a new management team that produced a dramatic turnaround at a $2.5 billion asset-size commercial bank, Citizens First National Bank, Glen Rock, NJ (now Bank of America). After the bank's sale, Mr. Feeks served as Regional President of Summit Bank, Princeton, NJ (now Bank of America). He was responsible for consumer and business banking, business lending, and leading the bank's marketing and public relations efforts in a tri-county division with 80 branch offices and deposits of $4.0 billion.

In his 15-year experience as a bank expert, Mr. Feeks has served more than 100 law firms and 150 clients.  He has served as Director of Institutional Investors Mutual Funds, Tri-Wall Containers, the New York Board of Trade and numerous not-for-profit organizations. He has also served as Managing Director & CFO of Concurrent Technologies Corp., a leading provider of software and managed hosting to clients ranging from Fortune 500® companies to small businesses.  A graduate of Manhattan College and Stonier Graduate School of Banking (at Rutgers), his MBA is from New York University.
CONTACT INFORMATION:

Massachusetts Office
Bank Experts Group
8 Kate's Lane,
Boxford, MA 01921
(978) 887-3960


New Jersey Office
Bank Experts Group
150 Allen Road, Suite 100
Liberty Corner, NJ 07938
(908) 938-1975

To send an email: Contact Us
(curriculum vitae and further information on request)