Richard W. George, Principal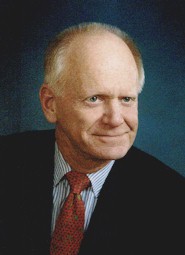 Specializing in Business and Commercial Real Estate Lending, Bank Loan Policies and Regulation, Management, and Banking Best Practices
Mr. George is a seasoned executive and educator in the financial services industry. After receiving his BA and MBA Degrees from The University of California, Berkeley, he served as a consultant at McKinsey & Co. before joining Citibank. During a 29-year career with the bank, he served as a Senior Credit Officer and in a variety of senior management positions in several foreign countries and in the U.S.

Mr. George's accomplishments include effecting a turnaround of Citibank's Middle East regional loan administration and treasury operations center, negotiating a sovereign debt restructuring and workout plan for a major developing country, and establishing a business development strategy and executing a marketing plan for retail products in East Asia. In the U.S., he was responsible for underwriting numerous commercial real estate projects; assessing problem resolution strategies for major real estate workouts in the U.S., Canada and Australia; managing a secured finance and securitization business; and launching global sales financing partnership programs with major corporate customers. Throughout his career at Citibank, Mr. George participated as an educator and consultant at the bank's Institute for Global Finance, focusing on improving the lending and product skills of bank officers.

In 1999, Mr. George formed a management consulting firm that is the predecessor to Bank Experts Group. His contracts have included: (1) as CEO, a 16-month engagement to stabilize the operations and divest a bank in Washington, D.C.; (2) as consultant, a continuing engagement to introduce sophisticated corporate finance techniques to the largest commercial bank in Korea; and (3) as advisor, providing expert support to law firms in bank-related litigation. His bank advisory assignments have included developing and implementing turnaround plans, selling troubled assets, formulating loan workout strategies, and improving regulatory compliance and relationships.

As a bank expert witness, Mr. George has worked with more than 40 major law firms and 75 clients in the U.S. and abroad. Engagements have involved bankruptcy-related fraud and Ponzi schemes, tax disputes based on real estate, patent infringement disputes stemming from trade finance and software use, best practices in domestic and international banking, construction lending and bank director negligence. As an educator, Mr. George was a Lecturer from 2002 to 2013 in banking and finance at the Haas Graduate School of Business, University of California, Berkeley. He previously taught at Georgetown University's Graduate School of Foreign Service. He is a member of the Board of Advisors, Institute for Bank Director Education of the American Association of Bank Directors.
CONTACT INFORMATION:

Bank Experts Group
733 Front Street, Suite 502
San Francisco, CA 94111
530.550.7875

To send an email: Contact Us
(curriculum vitae and further information on request)