Litigation Support
The diverse experience of our management team is illustrated by the following representative assignments: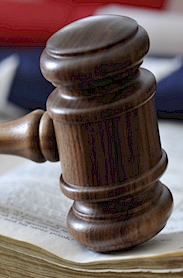 FDIC Lawsuits Against Directors and Officers of Failed Banks.
Two of the Firm's principals were engaged by a number of law firms supporting the Federal Deposit Insurance Corporation ("FDIC", as Receiver) in twenty-four separate legal actions against former officers and directors of failed banks located throughout the U.S. Our services included reviewing certain charged-off loans, advising the FDIC as to whether the conduct of officers and directors in approving such loans was negligent and/or reckless, and providing written reports and court-room testimony on our conclusions and opinions.
Major Bankruptcies.
Two of the firm's principals provided expert services in the Enron and Parmalat fraud and bankruptcy cases. Services included providing forensic investigation as well as written reports and testimony at deposition and at trial concerning credit process issues, syndication practices and certain fraudulent transactions.
Commercial Construction Finance.
Consultation and a written report were provided in support of a bank's position that it had no liability to subcontractors in a multi-million-dollar construction project where the bank's borrower, the general contractor, filed Chapter XI before the project was completed.
Branch Banking Operations, Overdraft Lending, Fraud.
Representing several major lending institutions, three NYC law firms retained a Bank Experts principal to provide consulting support, a written report and jury trial testimony in a $75 million action against a mortgage banking company and a regional bank. The case involved fraud, bank operations, management, and credit policies and practices.
Loan Management Practices, Fraud.
This $20 million matter involved a NYC-based bank and certain parties that were accused of conspiracy to defraud an individual by deliberately mis-managing a bank credit commitment. A Bank Experts principal testified in deposition and at trial that the bank's actions did not conform to accepted standards of banking practice.
Underwriting and Due Diligence.
This $500 million case involved fraud by a commercial leasing company that sold lease pools to 19 banks. The pools were credit-enhanced by surety bonds issued by five insurance companies. A Bank Experts principal provided an expert opinion and testimony as to whether the banks performed proper due diligence and adhered to accepted standards of credit analysis, policy and procedure.
Inter-Creditor Relationships, Loan Underwriting.
After charging off a $12 million fraudulent loan to a commercial customer, a major regional bank filed a suit of like amount against a multi-billion-dollar bank that had extended credit to an affiliate of the same customer. A Bank Experts principal was retained by defense counsel to provide consulting services.
Multi-family Residential Finance.
One of the firm's principals defended a multi-property residential mortgagor against foreclosure and damages alleged by the trustee of a $1 billion securitized mortgage pool. Issues included documentation deficiencies and fraudulent practices of the mortgage broker.
International Corporate Funding.
One of the firm's principals provided a report and testimony before the International Commission for the Settlement of Investment Disputes (ICSID) in support of a $300 million claim brought by a global corporation against an emerging-market sovereign state. Issues included handling of offshore funding of local subsidiaries after the sovereign state imposed regulations effectively bankrupting the local companies.
Derivatives Litigation.
A Bank Experts Senior Consultant provided transaction analysis and negotiating assistance for a counterparty's defense contributing to a reduction of almost $9 million in the final settlement of early termination costs on an interest rate swap.
Online Banking, Branch Banking Operations.
A Bank Experts principal has been retained in numerous cases to provide consultation and written reports involving Internet frauds, branch banking operations, check clearing and funds availability.