Links
The following non-inclusive list of Web site links is provided solely as a convenience to visitors to this site. Bank Experts Group has no affiliation with these entities.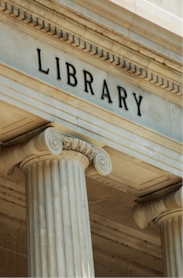 Financial Services Regulators

The following Web sites include some, but not all, banking laws, regulations, examination manuals, and regulatory policies and procedures. The sites also present banking-related information and links to other banking, legal and regulatory sites.

Office of the Comptroller of the Currency ("OCC") – A bureau of the U.S. Treasury Department, the OCC supervises nationally chartered banks, federal savings associations, and branches and agencies of foreign banks in the U.S.

Federal Deposit Insurance Corporation ("FDIC") – Insures bank deposits, supervises state chartered banks that are not members of the Federal Reserve System.

Board of Governors of the Federal Reserve System ("FRS") – The FRS supervises bank holding companies and state chartered banks that are members of the FRS. It is the Central Bank of the United States.


National Credit Union Administration ("NCUA") – Federal Agency that supervises federal credit unions and insures savings shares in credit unions through the National Credit Union Share Insurance Fund ("NCUSIF").

Federal Financial Institutions Examination Council ("FFIEC") - Interagency body empowered to prescribe and promote uniform principles, standards and report forms for the federal examination of financial institutions by the FRS, FDIC, NCUA, OCC and OTS.

National Information Center - Financial data and financial institution characteristics collected by the Federal Reserve System (FRS).

U.S. Department of the Treasury – The OCC, which regulates national banks, is a bureau of the U.S. Treasury.

Federal Housing Finance Agency ("FHFA") - Successor regulatory agency resulting from the merger of the Federal Housing Finance Board ("FHFB") and the Office of Federal Housing Enterprise Oversight ("OFHEO"). In September 2008, FHFA was appointed conservator of Fannie Mae and Freddie Mac.

Office of Financial Stability ("OFS") - Agency of the U.S. Treasury established in October 2008 to operate the Troubled Asset Relief Program ("TARP").

U. S. Securities & Exchange Commission ("SEC") - Primary overseer and regulator of U.S. securities markets.

Consumer Financial Protection Bureau ("CFPB") - Federal agency with primary responsibility for regulating consumer protection regarding financial products and services. CFPB began operations in July 2011.

Bank for International Settlements ("BIS") - Serves central banks in their pursuit of monetary and financial stability by establishing international standards on capital adequacy and other banking practices through the Basel Committee on Banking Supervision.
Commodity Futures Trading Commission ("CFTC") - The CFTC has regulatory oversight of the U.S. swaps and futures markets, including swap excecution facilities, derivatives clearing organizations and other intermediaries.



Bank and Trade Associations.

American Bankers Association ("ABA") – Association for banks and bank holding companies. Web site provides general banking information and statistics.


Commercial Finance Association ("CFA") – Association for asset-based lending and factoring industries. Publisher of monthly The Secured Lender, available to members online.


The Risk Management Association ("RMA") – Association of professionals dealing with credit risk, operational risk and market risk. Publisher of monthly RMA Journal, available to members online.
Independent Community Bankers of America – Association of community banks.

International Swaps and Derivatives Association ("ISDA") – The principal global trade association for OTC derivatives establishing standard documentation and market infrastructure protocols.

Mortgage Bankers Association ("MBA") - National association representing the real estate finance industry.

American Association of Bank Directors – Trade association focusing on the issues facing directors of banks and savings institutions. Its affiliate, the Institute for Bank Director Education, provides access to director-specific training and continuing education.


Banking Publications

The American Banker – Banking's daily newspaper. Web site has searchable database; some articles accessible by subscribers only.


American Banker Magazine – Monthly.

Banking Technology Magazine – Monthly, online.

Bank Director – Monthly magazine for bank directors and CEOs. Web site has searchable database.

ABA Banking Journal Online – Published monthly by the American Bankers Association.



Information on Individual Banks

FDIC, Institution Directory – Financial and other information on individual banks and bank holding companies.